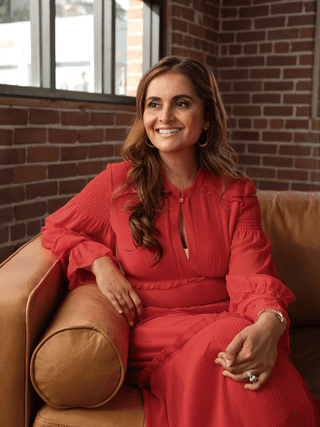 About Us
Meet the founder
As an Internal Medicine doctor, Dr. Simran Sethi has two decades of experience treating patients on a clinical and aesthetic level. Dr. Sethi has cultivated her skincare line by focusing on both how the skin is impacted from the inside and out. Dr. Sethi has completed extensive hospital and clinical training as an Internist and additionally has additional expertise in aesthetic dermatology.
Skin by Dr. Simran Sethi
We are a skincare line created for women of color, by a woman of color.
We strive to solve the most common skin concerns for women of color and bring out their skin's natural radiance so they feel even more beautiful, glowing, and confident. 
We See You
We are a skincare brand dedicated to darker skin tones. We are focused on diversity and inclusion in the skincare industry
Quality Over Quantiy
We know that the key to Melanin-rich skin is finding a regimen that works. We have tested our products for and with people like us: our skin tones, undertones, and skin concerns
More than skin deep
We want to be the home of women of color to not only find solutions to their skin but to embrace their identity through products and education