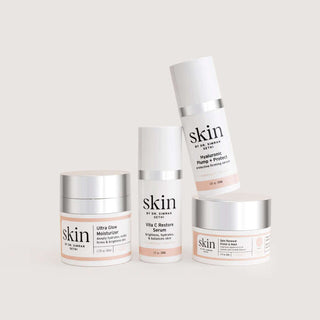 Best Skin Brightening Products
Brightening skincare products are a popular way to improve the appearance of skin and reduce the appearance of age spots, dark spots, and other blemishes. With a range of products available on the market, it can be difficult to know which ones will work for brightening your skin. This is especially true for people with darker skin tones. However, with Skin by Dr. Sethi, you can feel confident in your purchase as we are a skincare line created for women of color, by a woman of color.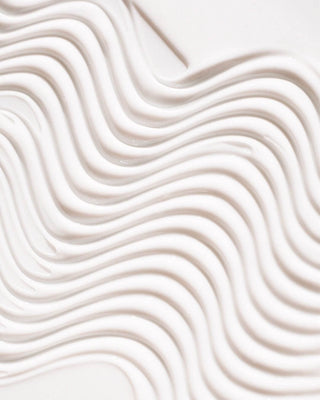 Natural Ingredients, Powerful Results
The best skin brightening products are typically those that contain natural ingredients which have been scientifically proven to be effective in lightening the skin. The most common ingredients used in skin brightening products are Vitamin C, arbutin, kojic acid, and licorice root extract. Vitamin C is a powerful antioxidant that helps to reduce skin discoloration and improve the overall complexion. Kojic acid and arbutin are both derived from natural sources and are known to be effective in lightening the skin. Licorice root extract can also be beneficial as it contains glabridin, which is a natural skin lightening agent.
In addition to these natural ingredients, there are other ingredients that can help to achieve even better skin brightening results. Alpha hydroxy acids, such as lactic acid, can help to exfoliate the skin and reduce discoloration. Conversely, there is a retinol that contains brightening capabilities as they can help to reduce the appearance of age spots and wrinkles. Niacinamide can also help to reduce the appearance of acne and other skin blemishes.
Skin Type Considerations
When looking for quality skin brightening products, it is important to find ones that are specifically designed for your skin type. Those with dry skin should look for products that are moisturizing and contain ingredients such as hyaluronic acid. Those with oily skin should look for products that are oil-free and contain ingredients such as salicylic acid. If you're unsure about what kind of skincare you need, our skin scan can quickly and accurately get you answers. 
You also need to consider the concentration of the active ingredients in natural skin lightening products. Higher concentrations of active ingredients can be more effective but may also be more irritating to the skin.
Solve the Most Common Skin Concerns
When using skin brightening products, remember that results can take several weeks to become visible, and when they do become visible, they can truly last! Be patient and use the product as directed. Wear sunscreen whenever you are outside, even on cloudy days, and while working in front of any visible screen lights (HEV light). All these simple measures will help to protect the skin from sun damage and keep your skin looking brighter for longer.
Overall, using the best skin brighteners can be a great way to reduce the appearance of age spots and other skin discolorations. By choosing products with natural and effective ingredients designed by Dr. Sethi, you will achieve truly impressive results. With consistency, you can achieve a brighter and more even skin tone.
Products for Brightening Skin: Frequently Asked Questions